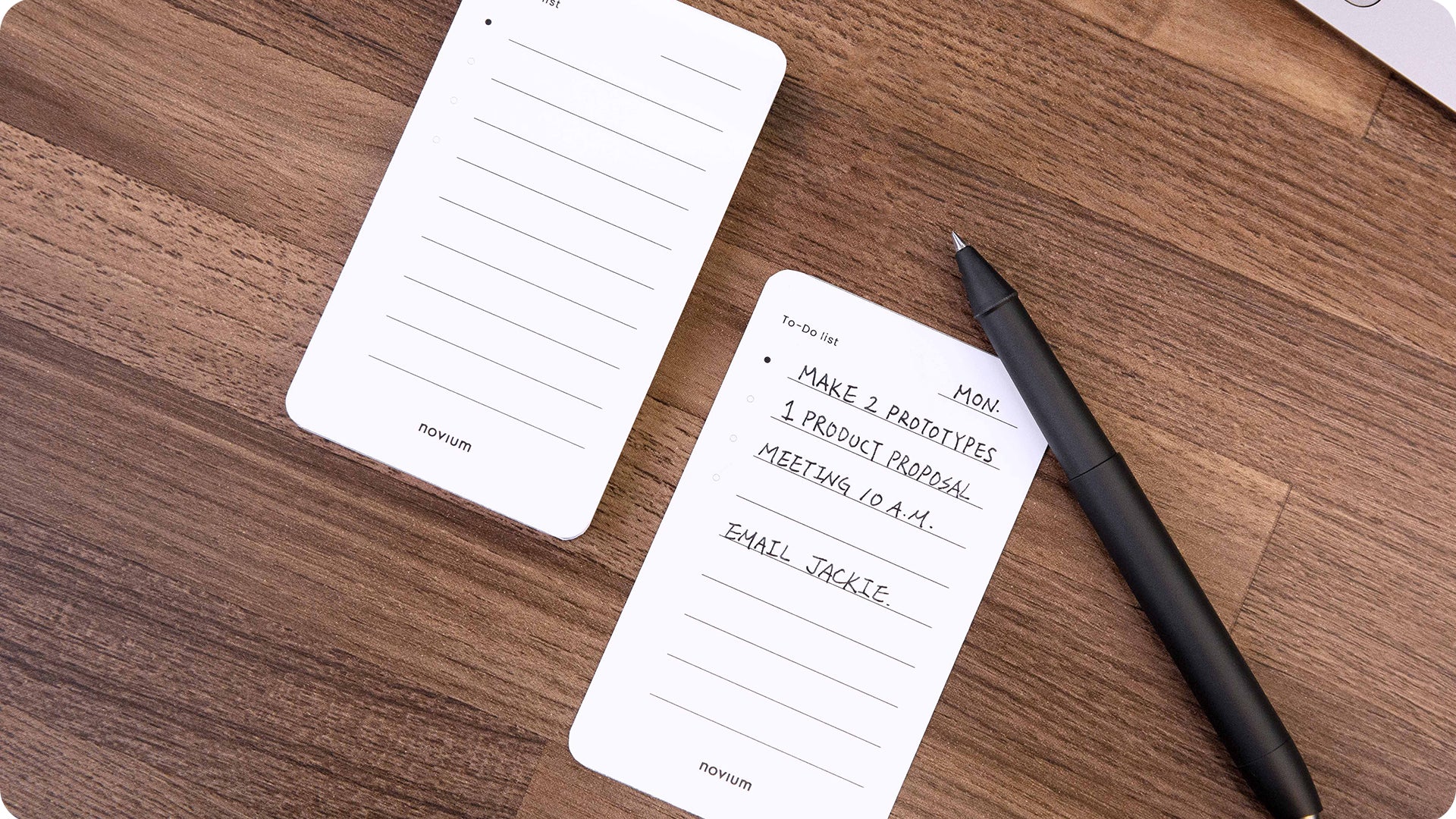 Be Organized
Each card is designed to accommodate your daily to-do list, with the date filled out at the top-right of the card.

Every set comes with 10 lined productivity cards, ready for your to do lists. It's proven that having a to do list in front of you increases your likelihood of completing your tasks and boosts your productivity.
BUY NOW
Join Us in the Journey to Uniqueness
Join our exclusive club & be the first to hear about our special offers and new extraordinary products.